Duly instructed by our principals, A DIPLOMATIC AGENCY we shall sell by public auction the under mentioned MOTOR VEHICLES AND A GENERATOR on: THURSDAY 24TH FEBRUARY 2022 – STARTING AT 11.00 A. M. AT OUR OFFICES AT KILELESHWA ESTATE ALONG KANDARA ROAD NEAR KILELESHWA POLICE STATION AND OPPOSITE WHITE STAR RESTAURANT NAIROBI – STARTING AT 11.00 A.M.
| | | |
| --- | --- | --- |
| | MAKE / MODEL / S. WAGON | NO. OF UNITS |
| 1 | TOYOTA HIACE VAN | 1 UNIT |
| 2 | TOYOTA LAND CRUISER S. WAGON (HARD TOP 5 – DOOR) | 5 UNITS |
| 3 | TOYOTA LAND CRUISER S. WAGON (HARD TOP 3 DOOR) | 8 UNITS |
| 4 | TOYOTA LAND CRUISER S. WAGON (3 – DOOR – AMBULANCES) | 3 UNITS |
| 5 | 65 KVA WILSON GENERATOR | 1 PC |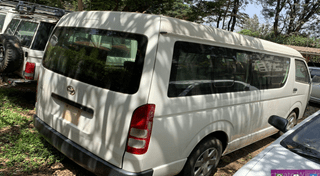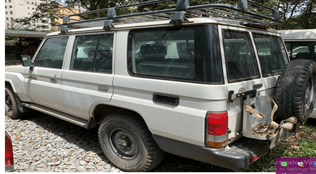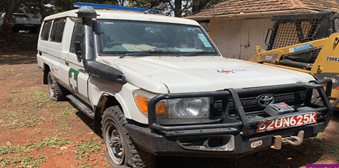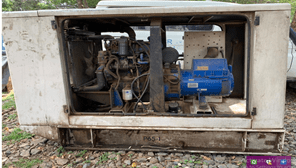 CONDITIONS OF SALE:
Viewing to be done at our offices situated within KILELESHWA ESTATE ALONG KANDARA ROAD, OPPOSITE WHITE STAR RESTAURANT – NAIROBI during normal working hours to verify the details, as these are not warranted by the Auctioneer or our principals.
Access to auction venue will be strictly limited to one representative per bidder having a catalogue and a bidding number.
SALE WILL BE "ON – AS –IS – WHERE – IS – BASIS" & SUBJECT TO REASONABLE RESERVED PRICES.
If a successful bidder does not have tax exemptions, they will be required to pay duty and taxes before collection/transfer of the vehicle.
Interested bidders are required to pay a refundable deposit of Ksh. 300,000.00 PER MOTOR VEHICLE and Ksh. 100,000.00 for the GENERATOR drawn in favour of PHILLIPS INTERNATIONAL AUCTIONEERS to obtain a bidding number. You must have BIDDING NUMBER to participate at the auction.
NB
THE DEADLINE FOR ISSUING BIDDING NUMBERS WILL STRICTLY BE ON WEDNESDAY 23RD FEBRUARY 2022 AS THERE WILL BE NO REGISTRATION ON THE AUCTION DAY.
ONE BIDDING NUMBER OF KSH. 300,000.00 WILL BE ENTITLED TO PURCHASE ONE MOTOR VEHICLE.
The declared purchaser must deposit 25% of the purchase price at the fall of the hammer and the balance paid within THREE (3) DAYS from the auction date. Failure to pay the balance will lead to forfeiture of the bidding deposit (s) and the items be resold in the upcoming auction.
All expenses and cost in respect of TAXES and CUSTOMS DUTIES where appliable, shall be borne by the buyer within (MAXIMUM 10 DAYS) after the clearing of the 100% payment).
Collection of purchased items will be immediately after the auction whereas motor vehicle is maximum thirty (30) days from the date of auction failure to which the same shall attract daily storage charges daily.
Final Payments MUST be in form of BANKERS CHEQUE IN FAVOUR OF PHILLIPS INTERNATIONAL AUCTIONEERS OR DIRECT DEPOSIT INTO THE PROVIDED ACCOUNT DETAILS.
ALL COVID-19 GOVERNMENT'S PROTOCOLS WILL STRICTLY BE ADHERED TO
For more details, please visit our website: www.phillipsauctioneers.co.ke